Get ready to bring all of those Tuscan flavors right into your own kitchen with this creamy Keto Tuscan Butter Shrimp Recipe!! You can also make this one with Salmon or chicken.
In the look out for a decadent, tasty and elegant meal? How does Tuscan Butter Shrimp sound to you? If it sounds good then we can tell you is even better than you imagine. This recipe is not only fancy and delicious it will also help you stay on track with your low-carb meal plan and we promise you, all the right flavors.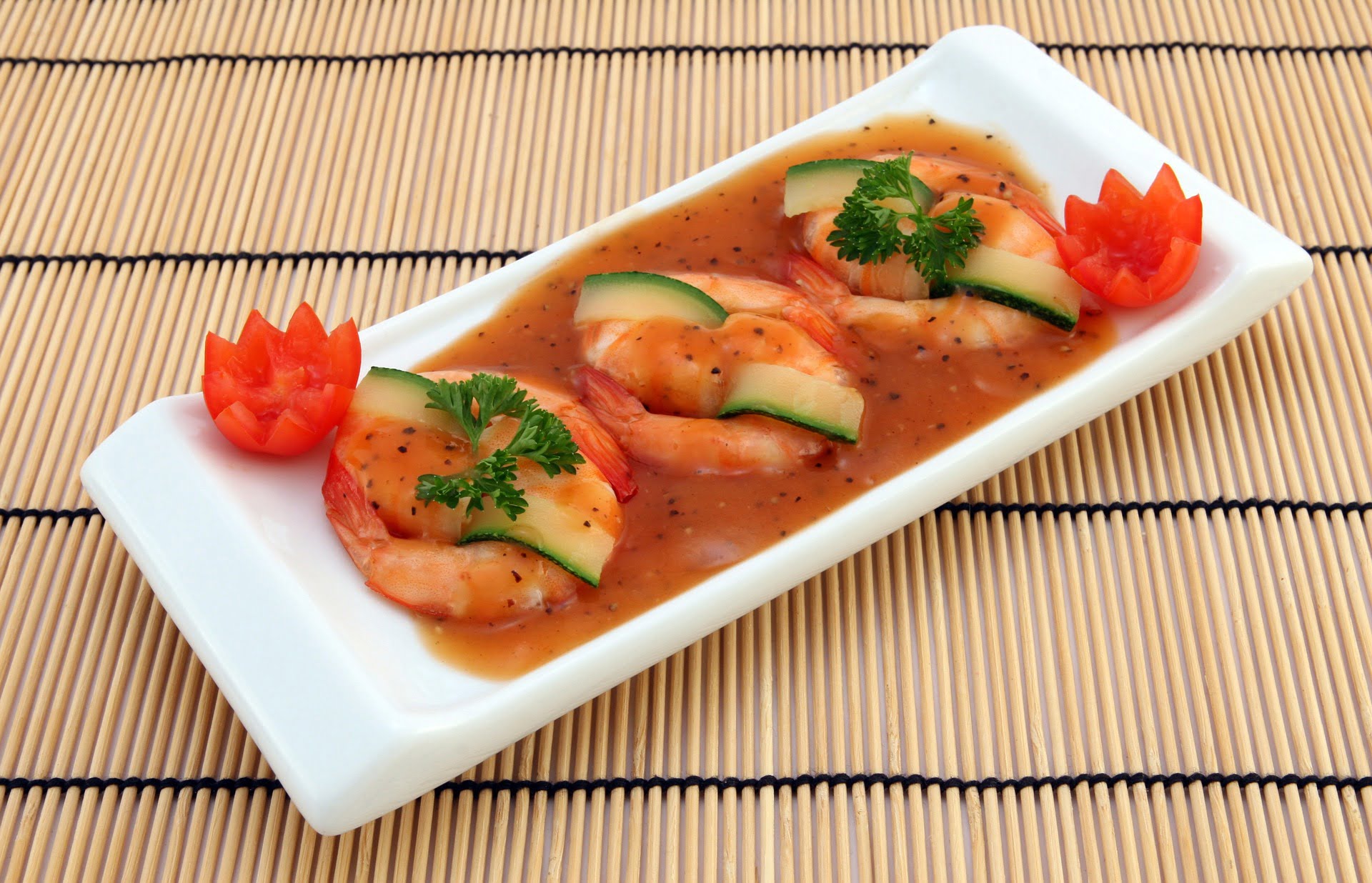 Prep Time5 mins
Cook Time20 mins
Total Time25 mins
1
shrimp, peeled, deveined, and tails removed
2
cups
cherry tomatoes cut in halves
Salt & Pepper To Taste
1
In a large skillet over medium-high heat, heat oil. Season shrimp all over with salt and pepper. When the oil is shimmering but not smoking, add shrimp and sear until underside is golden, about 2 Minutes, then flip until opaque. Remove from skillet and set aside.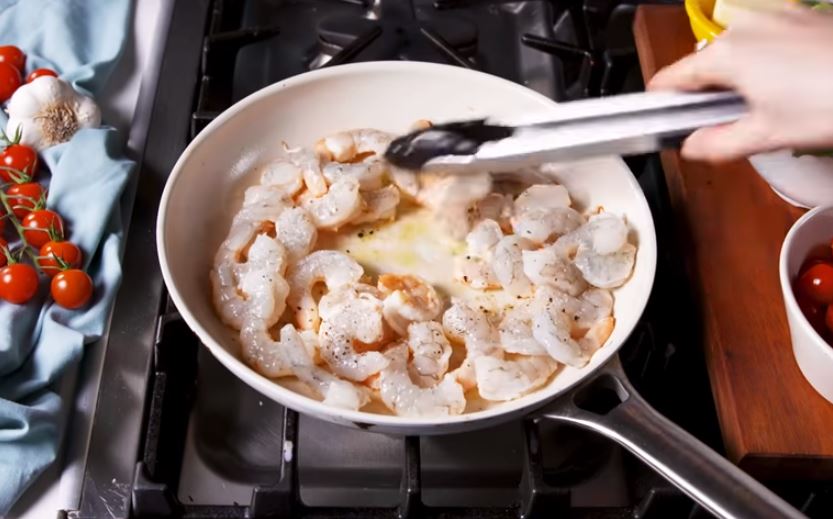 2
Reduce heat to medium and add butter. When the butter has melted, stir in garlic and cook until fragrant, about 1 Minutes Add cherry tomatoes and season with salt and pepper. Cook until tomatoes are beginning to burst then add spinach and cook until spinach is beginning to wilt.
3
Stir in heavy cream, Parmesan and basil and bring mixture to a simmer. Reduce heat to low and simmer until sauce is slightly reduced, about 3 Minutes.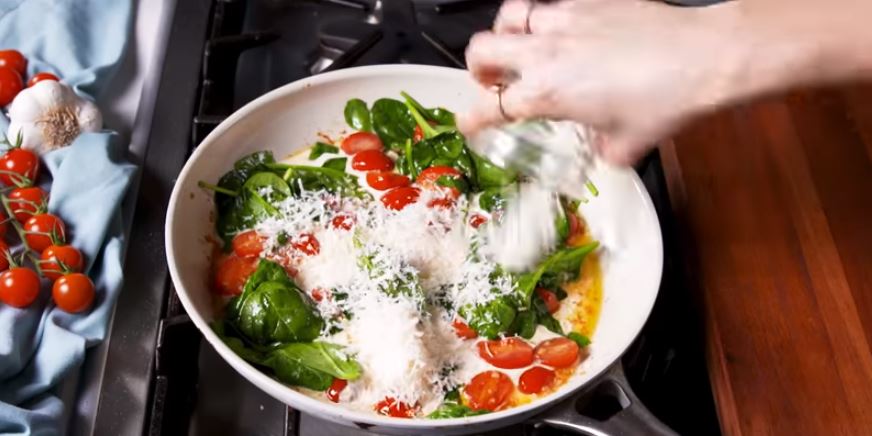 4
Return shrimp to skillet and stir to combine. Cook until shrimp is heated through, garnish with more basil and squeeze lemon on top before serving.