If you're craving mashed potatoes, but are trying to diet you can go keto and instead, try this delish low-carb version.
It's all about staying healthy and being creative so what would be the counterpart to a fluffy mashed potato? That's right! A fluffy mashed cauliflower.
The cheese, cream and butter add rich flavor and a creamy mouthfeel to the mashed cauliflower. Serve plain or use as a base for flavor variations like roasted garlic and pesto.
Plus what could be better than a tasty dish that can keep your carbs on check!
By following this super easy recipe you'll find that mashed cauliflower makes for an excellent side dish. And after you try it you will want to share it with your family and friends and be assured, this cheesy keto mashed cauliflower recipe, will not disappoint!
Its almost like doing magic; it only takes a few minutes and you'll be able to make your own homemade mashed cauliflower all the time. The flavor and texture you'll experience will make all the difference and you won't be craving for mashed potatoes when you can make this awesome dish.
Keto mashed cauliflower will be your new favorite dish, guaranteed!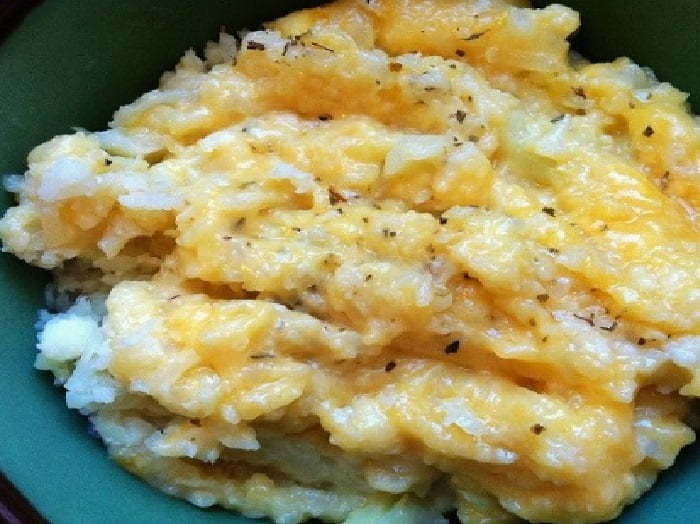 1
head cauliflower, roughly chopped
½
cup
shredded Cheddar cheese
¼
cup
heavy (whipping) cream
2
tbsp
butter, at room temp
Freshly ground black pepper
1
Place large saucepan filled three-quarters full with water over high heat and bring to a boil.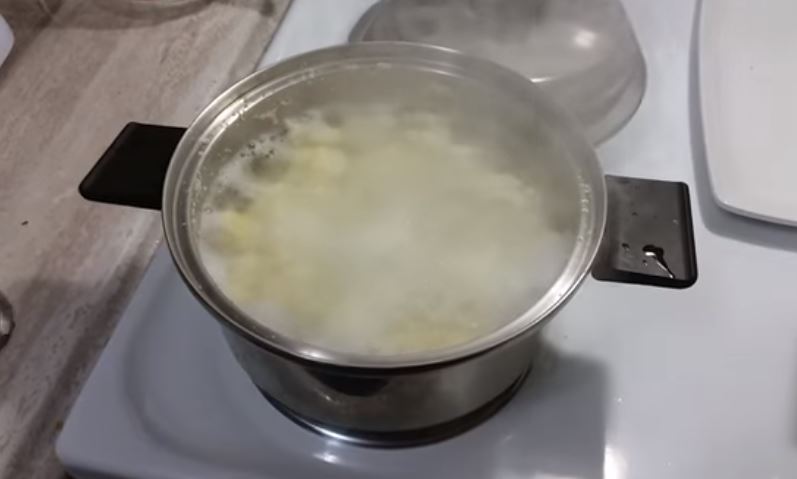 2
Blanch cauliflower until tender, about 5 Minutes., and drain.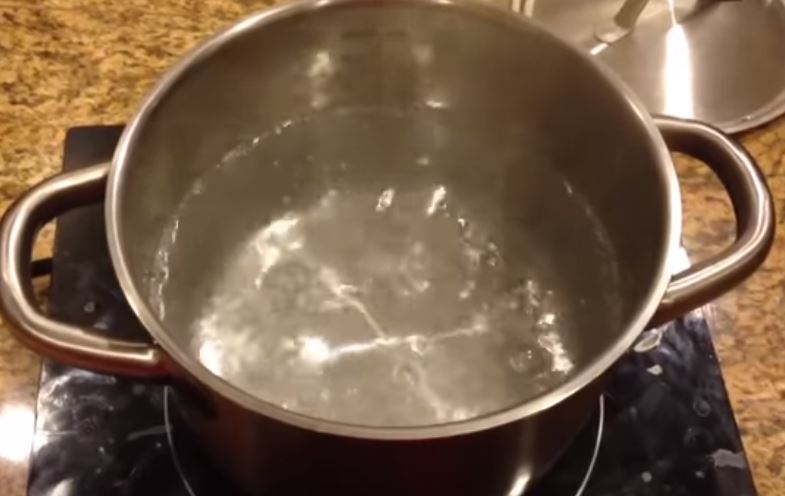 3
Transfer cauliflower to food processor and add cheese, heavy cream and butter. Puree until very creamy and whipped.
4
Season with salt and pepper before serving.